Event Information
Find information about out upcoming events below. Be sure to check back regularly for updates!
Rent Control – Learning
from the Past and Preparing for the Future 
Date

Wednesday, May 25, 2022
Schedule

11:15 a.m. Welcome and Networking
          11:30 a.m. Forum Begins
            1:30 p.m. Adjourn
Registration Deadline: Please register by Noon on Thursday, May 19, 2022
More information, please call at (949) 380-3303 or email at laura@mhet.com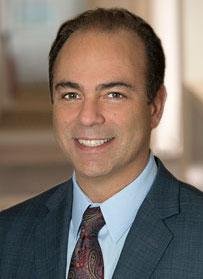 Rent control is increasingly in the news, often reported as a solution that will solve the lack of affordable housing. The State of California has already implemented rent control regulations on rental units other than mobile home spaces. In 2021, statewide mobile home park rent control legislation was introduced and defeated. Although mobile home rent control has not been reintroduced in Sacramento this year, it is continuing to pop up in local jurisdictions throughout the State, even in jurisdictions that have long shunned rent control. Currently, about 17% of California's 481 cities and 58 counties have enacted some form of rent control on mobile home parks, and the numbers are increasing. It is a miracle that MHET defeated the adoption of rent control in its region for 39 years – until last year, when the City of Santa Ana enacted a very restrictive ordinance.
We have invited mobile home park attorney Thomas Casparian to address the serious concerns and questions implicated by MHC rent control, including what he has learned about rent control over the years, the various forms and terms of rent control that need to be anticipated, what park owners can do to prepare to protect their investments, and what to do if your local jurisdiction adopts MHC rent control.
Do you have specific questions you would like
the speaker to address during the presentation?
Let us know ahead of time by submitting your questions here!
Calendar of Forum, Workshops and Holiday Events :
Forums:
January 26, 2022
February 23, 2022
March 30, 2022
April 27, 2022
May 25, 2022
June 22, 2022
September 28, 2022
October 26, 2022
Holiday Luncheon
December 7, 2022 OC
December 8, 2002 IE