Service and Industry Guide
MHET publishes a guide of industry experts who provide a wide rage of services to the mobile home and manufactured housing industry. MHET's Service and Industry Guide includes law firms, management companies, engineers, and many other professionals.
Download the complete S&I Guide here.
Legend: Platinum Sponsor

 | Gold Sponsor
 | Silver Sponsor

Affordable/Non-Profit Housing
Wells Fargo Bank


Scott Esswein
scott.esswein@wellsfargo.com
1808 Aston Avenue, Suite 270
Carlsbad, CA 92008
Phone: 760-438-2153
Fax: 760-438-8710
Website: www.wellsfargo.com/mhc
Community Management Companies
Consolidated Benefits and Insurance Services Inc.
Abner Aponte
abner@abenefits.net
8181 East Kaiser Blvd.
Anaheim Hills, CA 92808
Phone: 949-870-3355
Fax: 949-870-3338
Manufactured Housing Insurance Services
Barry Cole
bc@mhis.info
Mike Guerrero
mike@mhis.info
1500 E. Katella Avenue, Suite 1
Orange, CA 92867
Phone: 866-644-7111
Fax: 866-628-1033
Mobile Home Parks Consultant
Mobile Home Supplies & Parts
JB Bostick Company, Inc.


Jim Bostick
jim@jbbostick.com
Dave Thomas
dave@jbbostick.comm
2870 E. La Cresta Avenue
Anaheim, CA 92806
Phone: 714-238-2121
Fax: 714-238-2142
Website: www.jbbostick.com
Real Estate - Mobilehome Park Sales
Solar Power Systems and Utilities
ShoreBreak Energy Solar and Utilities


Michael Martinez
mmartinez@shorebreakenergy.com
Erik Boardman
eboardman@shorebreakenergy.com
1061 E. 4th Street
Santa Ana, CA 92701
Phone: 949-502-0800
Fax: 949-606-9040
Website: www.shorebreakenergy.com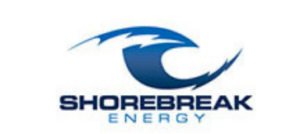 Boudreau Utility Services


Alan Boudreau
alan@boudreaupipeline.com
Betsy Gibson
betsy@boudreaupipeline.com
463 N. Smith Ave.
Corona, CA 92880
Phone: 951-493-6780
Fax: 951-494-6781
Website: www.boudreauutilityservices.com
Z Electric Wire Works, Inc.


Frank Zummo
frankz@zelectricwireworks.com
Kelly Yandell
kyandell@zelectricwireworks.com
1016 E. Cooley Dr., Suite S
Colton, CA 92324
Phone: 909-783-0333
Fax: 909-793-0335